Submitted by Paul on Tue, 04/26/2011 - 18:32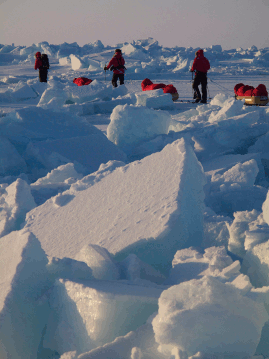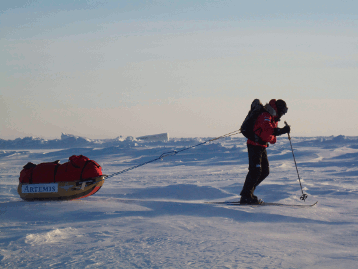 During the days in Spitzbergen, Norway, Prince Harry and the Walking with the Wounded team practised arctic essentials like setting up tents to form a camp in the biting arctic weather, ski-ing mountains and racing snow mobiles whilst training for the Arctic expedition, whereby Prince Harry would join the Walking with the Wounded team of injured servicemen at the start of their 200 mile expedition to the North Pole. Dragging a sled full of equipment behind him and with a rifle slung over his back, Prince Harry and the Walking with the Wounded team were accompained by a husky who could act as a lookout and alarm everyone if any polar bears came in sight,
On that wednesday, dressed in an immersion suit, it was as if Prince Harry had turned into a bright orange penguin as he jumped into an icy pool of arctic water. The orange suits, complete with built-in boots, protect their wearer against hypothermia even in the coldest polar temperatures. After Harry had returned to the solid icy ground, one reporter asked him how it was - Harry laughed and said "stupid question"!
The following morning, after the Prince's first night under canvas in artctic temperatures, another reporter asked if Harry could describe what it was like to spend the night in a tent at -25 degrees, Harry retorted "Is that all it was, minus 25? It felt a lot colder than that in there." He said it was good and there were "things that happened in that tent that I never want to speak of again". He described it as being like camping with a bunch of schoolgirls - four fully grown men laughing all night!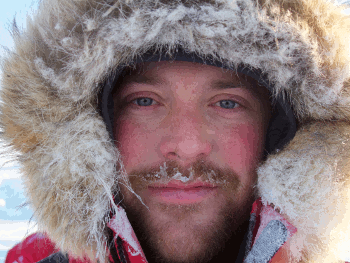 Whilst at Spitzbergen, Harry said his mother, Diana, would be very proud of Prince William getting married. Jokingly he said "we all thought that it was never going to happen for him". When asked about the stag party that Henry had thrown for William he quipped that his lips were sealed.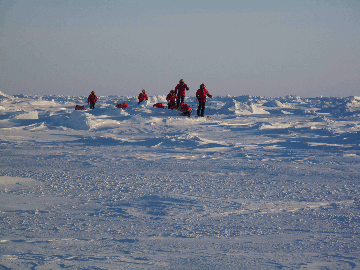 He said that everything would be a typically English last-minute mad rush to prepare for Willam and Catherine's wedding day, although hoped that the organisation was happening as he spoke. He described it as quite a big affair and mentioned that if William had his way, he would love to have a normal small wedding with just his really close friends, but the position and role comes with who they are. At the end of the day William is giong to walk down the aisle with his wife. Harry said that he hadn't written his best man's speech yet. He hoped it would be pretty standard, remembering the good times and the bad times that William has had since he was a nipper, and a normal best man's speech, bearing in mind the crowd that he would be doing it with. He said that it wil be Harry himself and a couple of William's close friends, and between the three of them they willl make sure they dig William in the ribs a few times, embarass him and make him lose some hair!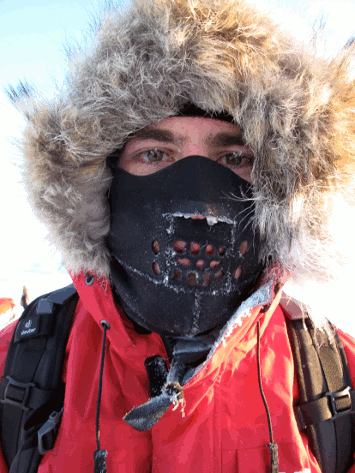 Harry described his father, Prince Charles, as being over the moon about the wedding and said that Prince Charles has managed to make time to help Kate out with the processional music.
He revealed that William was very excited and happy that Harry had gone to do the expedition, and would love to be there too if he could. Harry, who will be Prince William's best man, sad he was looking forward to getting back, puting on his uniform and strolling down the isle with William.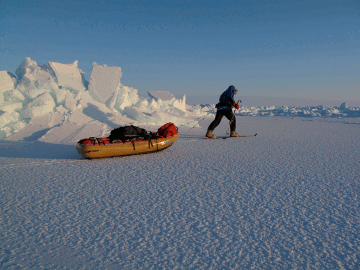 Harry also went into more detail about his commitment to the charity, saying that there are so many wounded guys now who need to be looked after for years to come. He said that when the war is not on the front of the newspaper then it's not at the forefront of their minds and it needs to be as the wounded soldiers' arms and legs don't grow back. They are like that for the rest of their lives and we need to remember that".
That day, expedition leader Inge Solheim declared that he believed all the boys were ready including Prince Harry, and he believed the team to be very well prepared and looking forward to getting out on the arctic ice. The adventure was about to begin for real.
Photographs courtesy of Walking with the Wounded.