Submitted by Paul on Mon, 04/25/2011 - 20:02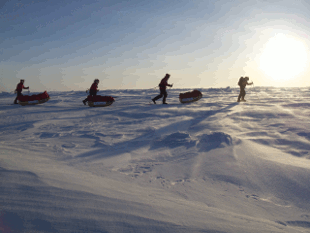 Earlier this month, on Friday 8th April 2011, Prince Harry returned from a chilling but thriliing few days in the icy Arctic.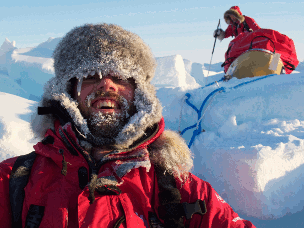 The prince's big arctic adventure started on Tuesday 29th March when he landed at Longyearbyen Airport on Spitsbergen. Located between mainland Norway and the North Pole, Spitszbergen is the largest island in Norway and is the Western island of the Svalbard group of islands. It has an arctic climate which averages around -12 degrees centigrade in January and around 4 degrees centigrade during the summer.
Whilst this may not make Spitzbergen the best place to go for an all-over summer tan, it was an ideal location for Prince Harry and the Walking with the Wounded team to compete their final few days training before a flight was to take them to the start point of their actual 200 mile hike toward the North Pole.
Prince Harry, who is is patron of the Walking with the Wounded Charity,said that the expedition woud be a graphic reminder of the injuries suffered by soldiers in afghanistan. It proves that no matter what, you can progress with your life. The aim is to raise £2 million to help to re-skill and re-train injured service personnel.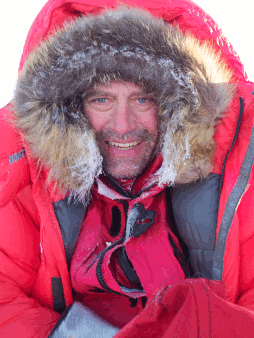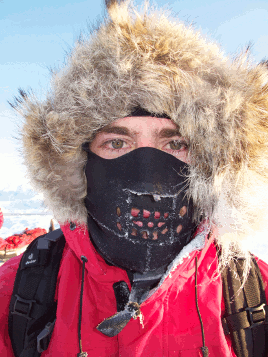 The Walking with the Wounded team consisted of four wounded soldiers who aimed to walk all the way to the North Pole, together with 2 able-bodied founders of the charity, Simon Daglish and Ed Parker who acted as expedition leaders, and polar guide Inge Solheim. The trek through the icy Arctic would be quite a feat in itself for a fully able-bodied person, but with their injuries, the soldiers were attempting a truly amazing feat of endurance and determination.
Captain Martin Hewitt, aged 29 from Cheshire, has a paralysed right arm, caused by a bullet shot by enemy forces in 2007 in Afghanistan. The injury severed his brachial artery and all nerves to that arm.
Private Jaco Van Gass, 24 and born in South Africa, was wounded by a rocket propelled grenade in August 2009. He lost his left arm through elbow, suffered bowel injury which means he still has a colostomy, and had other major injuries to the left side of his body.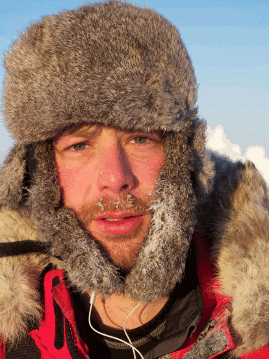 Captain Guy Disney, age 28 from Oxford, was wounded on 4th July 2009 in an armoured vehicle during operation Panther's Claw in Helmand, Afghanistan. During the operation which aimed to secure a permanent NATO security force in the area, an RPG pierced the hull of his vehicle and went straight through his right leg, resulting in him now being a below-knee amputee in that leg.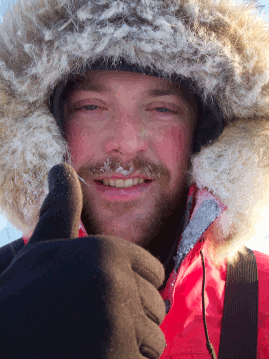 Born in Tonypandy, 28 year old Platoon Sergeant Steve Young has been a member of the Welsh Guards for over 11 years. Steve was also injured during Operation Panther's Claw. An Improvised Explosive Device went off whilst steve was travelling in a Mastiff Armoured Personnel Carrier in Helmand, causing a fractured vertabrae. Four weeks in hospital and four months confined to a spinal bed resulted in signifinant deterioration of muscles and loss of weight. Steve now is in full time physiotherapy. Living with Emma, his fiancee, Steve has a number of adopted animals which has taken in to care for.
Once the training in Spitzbergen was complete, the plan was that Prince Harry would complete the first 5 days of the actual trek to the North Pole with the Walking with the Wounded team. The entire journey was expected to take up to a month to complete, which would clash with a vital stage of Harry's Apache helicopter training schedule, as well as Prince William and Catherine's wedding where Harry is to be Best Man, so it was intended that after the first 5 days of trekking, Harry would depart and leave the team to finish the rest of the 200 mile journey journey on their own.
So how did Harry and the Walking with the Wounded team do in Spitzbergen and on the chilly Arctic ice?
Photos on this page courtesy of Walking with the Wounded.